Internet Marketing in Moldova:
Website development
Creating online shops
Website promotion
SEO and SEM promotion
Internal optimization
Reviewing sites
Contextual advertising Google Ads / AdWords, Yandex Direct
Contextual advertising Audit
Competitor analysis
We make websites profitable!
Interesting, but I do not have time to read and study? We can call and tell you everything!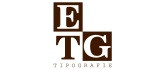 Fresh ideas and new solutions!
We use the best ideas and the most reliable tools for better results!
Cost of services
Calculated individually. Based on the market conditions and of our professionalism!
We work and apply the following services, technologies and tools:















Operational work
Work is carried out quickly, our customers always know when you are ready!
Analytics data
Only in the Web and the Internet can be accurately measured and the result of the work of advertising!
Our work and case studies:
Our company was founded in 2007, the main goal in the beginning was the integration of free software on the territory of the Republic of Moldova.
Fast enough of this idea, we have grown into a company engaged in a full IT support for our customers, because our clients are treated with all the issues to us – from the purchase of hardware, software, configuration and maintenance of computers, networks, and server settings to create Web sites, online stores, and their promotion – advertising on the Internet, SEO optimization.
For several years, we focus on Internet marketing – web development, withdrawal sites in the top – search engine optimization, website promotion – social networks and contextual advertising.
Thanks to the development direction of the Internet, we were able to enter the global market and now our customers are not only clients from Moldova, but also from Russia, the USA, Kazakhstan, Georgia, Belarus, Italy, Canada and many other countries.
All work is carried out as transparently as possible – use Asana system for the participation of all stakeholders in the development of the site, site promotion and contextual advertising. This ensures maximum speed, as well as avoid the loss of any information.
We try to provide all customers with the highest quality service and support, due to what they recommend us! Konstantin Nakul
Interested, but too much information? We can call and explain everything!