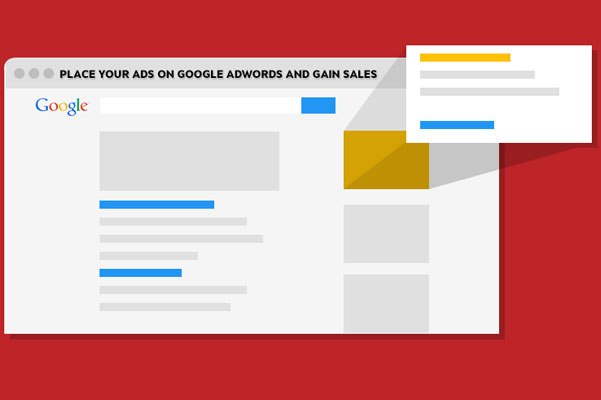 Banner advertising on the Internet:
Advertising in the media Goolge Network (GDN)

Advertising on the Google Display Network Yandex (YAN)

Advertise on Youtube

Static and dynamic banners

Conversion tracking

Pay per click, impressions and / or conversion
image advertising, through which you will learn about your customers or just if you want to – EVERYTHING!
What is a banner or display advertising on the Internet?
This is an opportunity to show the desired banner (advertising, video, GIF, animation, etc.) Of the selected target audience (CA) at the right time and in the right areas, included in the affiliate Display network (Google it CCM and Yandex YAN) search system. As search engine contextual advertising here so you can view and measure the results of advertising!
What is banner advertising?
1 better to see once than to hear 100 times, and try to imagine how display ads can appear on the following examples of how and where you can see it: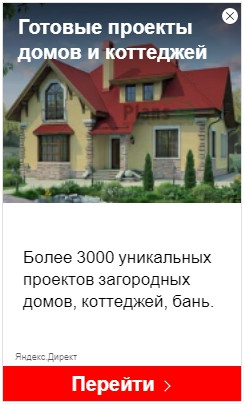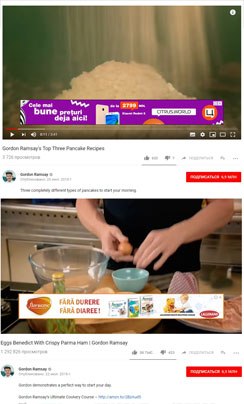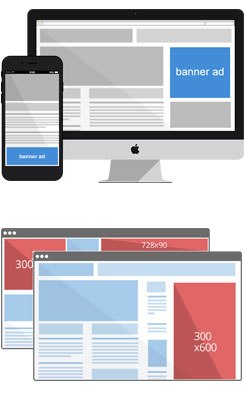 Raises awareness
the brand and the company, showing your offers, promotions and new products!
Increase in Attendance
site of the desired targeted traffic as a result of growth in sales!
Increase Loyalty
customers, because you are about yourself and remind increases trust!
Increase in demand
for your goods, in the right season, in the right area, the right customers!
As it is done and what is included in the banner ads on the Internet?
1

Analysis of targeted advertising, and target audience (CA)

What are the goals and objectives you set for display ads?

CA analyze your site, product or company.

Drawing up the CA profile - age, interests, places, life script.

2

Selection of advertising sites

Using our media planning tools, we define suitable sites and the format of your advertising.

We sift through irrelevant and low-quality sites in order to avoid unnecessary costs

3

Drafting and drawing banners

From the information provided to draw up a job on the drawing banners in the right size.

We set up the desired funkional banners - animations, videos, buttons and links.

4

Running banner ads

Start carried out after consultation with the sites you budget, banners and so on. Details.

5

MONITORING and changes

Proodim A / B testing if required.

Filter the site to avoid sklikivaniya budget.

6

We provide a progress report

We explain that, how fast and how much has been done.

Give a report on the visit and conversion.
How much does a banner advertising on the Internet?
Cost per click / display from 0,01 €
The purpose of our work to reduce the risk sklikivaniya budget and increase conversion!
A banner - from 25 €
At the price affected by the size, number and complexity of the banners.
The cost of setting - from 50 €
For best results, banner advertising experts need to configure.