ROAS 4.46 - Targeting Cosmetic Product Ads in USA - NDA
"Did not work out? Try again! Happened!"
At the beginning of the year, a client from the United States contacted us with a desire to create an online store for a drug that accelerates the growth of eyelashes and its further promotion in the North American markets.
The creation of the online store took about 2 weeks, the client was interested in the fastest possible start of sales.
The initial method of promotion was contextual advertising, but literally after 1.5 months we persuaded the client to go to Targeting on Google and Facebook - and this was true!
All work is carried out according to NDA.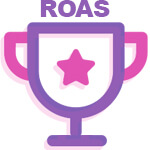 Immediately you need to clarify what ROAS means. (Return On Ad Spend, profit from advertising) - measures the gross income that we receive for every dollar spent in an advertising campaign.
This metric measures the effectiveness of online advertising campaigns.
ROAS = profit from RO / cost of RO
Example: $4438 / $1207 = $3.67, i.e. for 1$ nested we get 3,67$.
Advertising of a cosmetic product in the USA
Going to 0 within the first 2 months
ROAS growth up to 2 and more after 3 months of advertising
Avoid banning your account and advertising payment card

USA is a highly competitive market for any advertising, incl. and ad targeting
 The USA is the most delicious market, but also the most competitive, with high CPM, in any niche.
Initially, the wrong advertising strategy for this drug was chosen
The client initially wanted only contextual advertising, because saw my competitors there.

Launched the context
strong minus, bans, wild competition - stopped

Revised the concept
followed the path of targeting ads on Facebook and Instagram

We ran a test advertising on Facebook and Instagram:
tested different strategies and hypotheses;
watched the behavior of people on the site;
tried different audiences and communications.

Based on the tests carried out and the results obtained, changes were made on the site:
changed the main page;
added a video;
added reviews;
changed the description;
introduced a coupon system to stimulate sales,
launched an audience on LAL based on current buyers,
set up a retargeting campaign according to our sales funnel.

What advertising activity was carried out:
redesigned creatives;
introduced discount coupons;
changed communication - focusing on emotions and quick shopping "here and now".

Implemented video creatives:
Collected several video clips;
After the results were obtained, they left the best ones.

Reached plus in ROAS
ROAS for cold audience target - 3.67
Retargeting ROAS - 3.45

Started scaling:
Increasing the budget;
Adding geolocations.
Purchases and ad campaign reach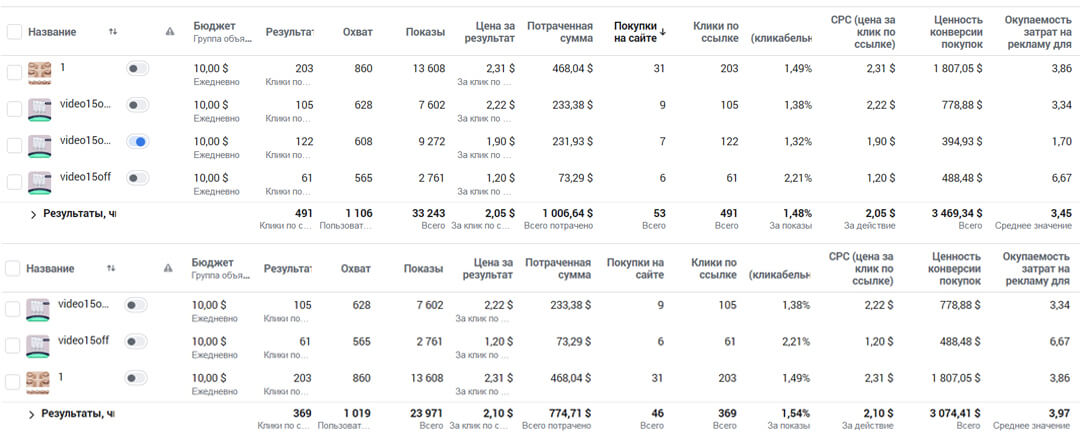 The best targeting campaign result - ROAS 4.46!

In 2 months, we came to payback!
Covered funds lost in context!
Reached the required ROAS of 3.67, even 4.46!
We moved on to scaling the project!
Want some awesome ad targeting?