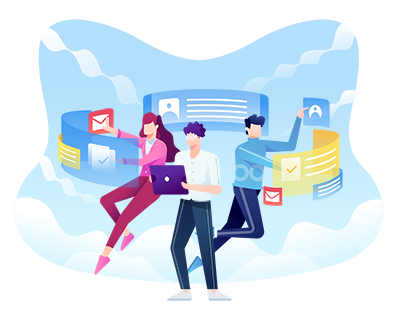 DITS is looking for people who are interested in working and developing in Internet marketing and web development.
If you are interested in a vacancy, but you are not confident in your abilities - send your CV, we will consider it and in any case will give you an answer.
We are interested not only in high level specialists, but also in junior and completely newbies, because we can teach, advise and guide!
What doesn't matter to us:
your location;
floor;
age;
religion;
etc. personal moments
What is important to us:
desire to develop;
desire to work in a team;
self-criticism;
languages - ru, en, ro (optional);
the ability to look for answers;
What do we offer:
teamwork;
adequate assessment of the work;
timely payment;
training;
growth with the team;
Who are we looking for in our team now?
Who are we looking for now:
Semantics Collector - Keyword Collector
Required knowledge:
Understanding Google Analytics
Understanding Google Search Console
Understanding website technical analysis and screaming frog website technical audit program
Ability to collect semantics
Ability to draw up technical specifications for a copywriter
Ability to work with the content part of WP sites, in particular Yoast, RankMath, etc. - if there is no experience, we will explain
Understanding Site Auditing
Knowledge of Excell sufficient for SEO work
Will be a plus:
SEO Courses Completed
Completed courses and trainings on semantics, audits and linkbuilding
Examples of promoted sites
Languages:
English - required, intermediate level
Russian - required
Other languages are welcome, especially Romanian, Ukrainian, etc.
Tasks - promotion of client and our projects:
Site audit - there are all the necessary tools
Collecting semantics
Drawing up a technical assignment for a copywriter
Verification of texts from a copywriter
Setting and control of the task for the content manager
Adjustment of SEO tags on the site
Competitor analysis
Working with web workshops
Working with analysts
Contacting task colleagues
Conditions:
Remote work at 100%
Salary - first trial month 400$, salary increases if the work is done efficiently and on time
Fulltime employment
Free time - choose by yourself when rest, weekend, vacation. It is important to warn about this and be in touch most of the working time.
Contact - by mail or telegram.
Junior/Middle css, html, wordpress
Looking for: Junior/Middle css, html, wordpress
Requirements:
Language skills: minimum basic English
Sure knowledge:
CSS 3 (flex, grid)
WordPress
Gutenberg
woocommerce
Knowledge at any level above zero:
Any WP builder, for example Divi, Elementor
PHP
javascript
jQuery
other CMS besides WP
Tasks:
Installing and configuring VPS
Installing and configuring WP
Installing and configuring Woocommerce
Installing and editing WP templates
Edit php, html, css, js files
Working with third party plugins
What we offer:
Rate + hourly pay - rate per hour increases as experience and work speed increase
Distant work
Teamwork
Training and help at the initial stage
If you are interested in working with us - please write a message to us using any contact information indicated on the site!
It is not necessary to prepare a CV, we test our knowledge by work and the desire to learn!