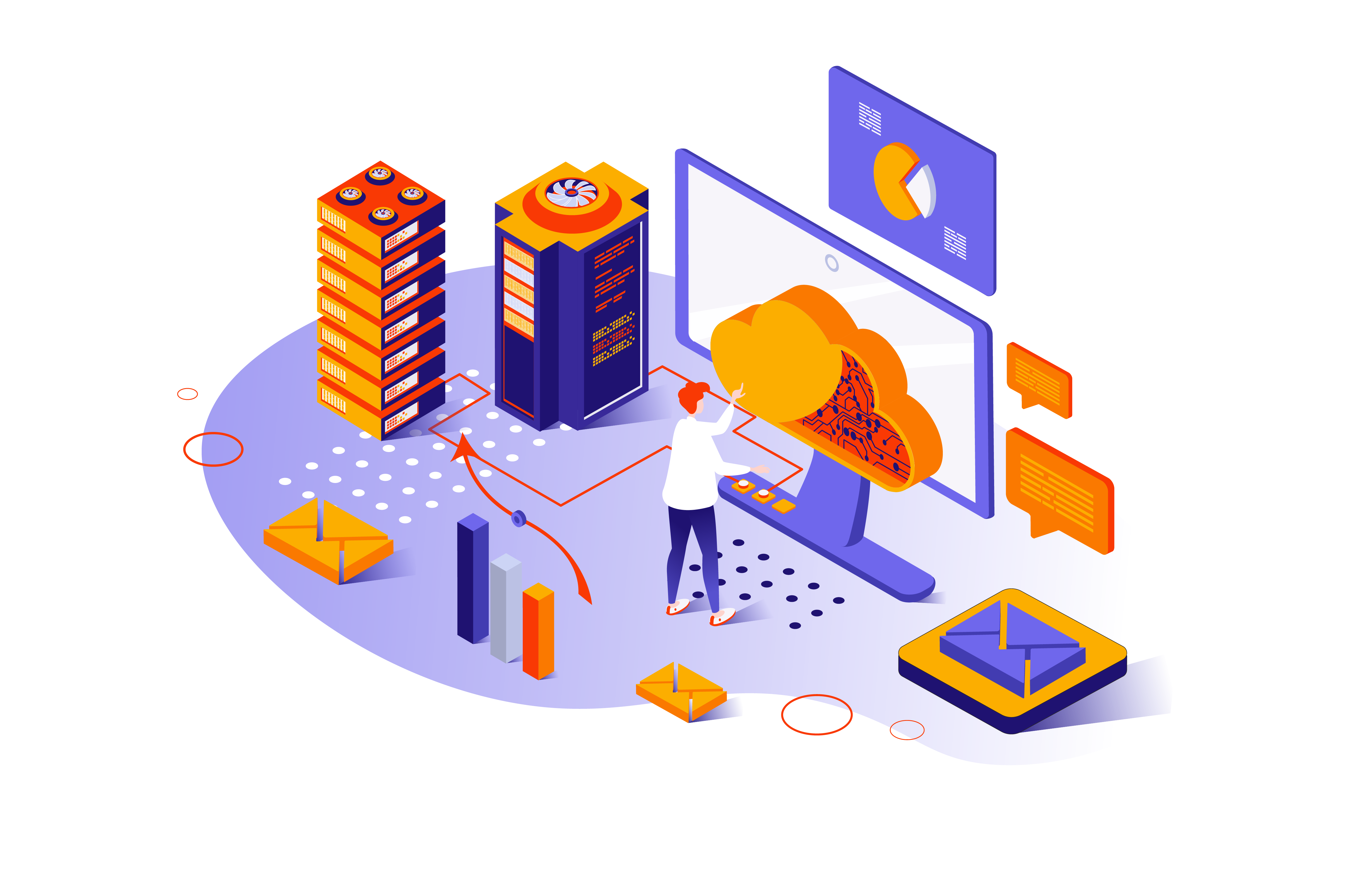 What is hosting?
Hosting is where your website is stored and run.
Hosting can be of different types:
shared, i.e. shared hosting, the cheapest and weakest;
VPS - virtual personal server, more expensive and powerful;
Dedicated Server - a separate powerful server, an expensive and powerful solution;
Choosing a web host is an important task and completely depends on the tasks facing the project. For example, a regular business card site and a small online store will need reliable shared hosting, but projects are more complicated, and hosting is more powerful.
How to choose a web hosting plan?
Number of domains (sites)
Shows how many sites can work simultaneously on your hosting.
SSD disk capacity
The number of gigabytes on the SSD (hard disk) for storing files
Number of databases
The more content and plugins on the website, the greater the weight of the database. This directly affects the loading speed of the site in the browser.
Without the best web host, your ability to launch a successful website will be seriously hampered. There is a dizzying array of web hosting providers out there competing for your business. How to identify TOP hosting providers? Start with the following points in mind:
CAPACITY
If your site has a lot of graphics, dozens of pages, and a lot of traffic, you'll need decent bandwidth and disk space. If your site is simple and doesn't generate huge amounts of traffic, you can get by with less disk space and bandwidth.
RELIABILITY
Reliability and availability are important characteristics to consider when choosing a web host. The best web hosting companies offer 98 and 99 percent availability, often referred to as "uptime". However, making such claims is easy, so make sure they live up to their promises.
COMPATIBILITY
Don't forget about compatibility. When looking to choose a website hosting provider, you may be missing one important thing: the type of operating systems supported. You won't want to change operating systems, so double check this point before you settle for a vendor.
SAFETY
Security is also an important concern. Choosing a web hosting provider without looking into the available security features is a big mistake. Things like firewalls, daily backups, and user authentication should be enabled. It's also nice to get notifications whenever changes are made because they can alert you to suspicious activity.
Confused about what to choose Hosting or VPS for your website?
Do you need to move your site to a new host?
Do you need a new high-quality website with excellent hosting?