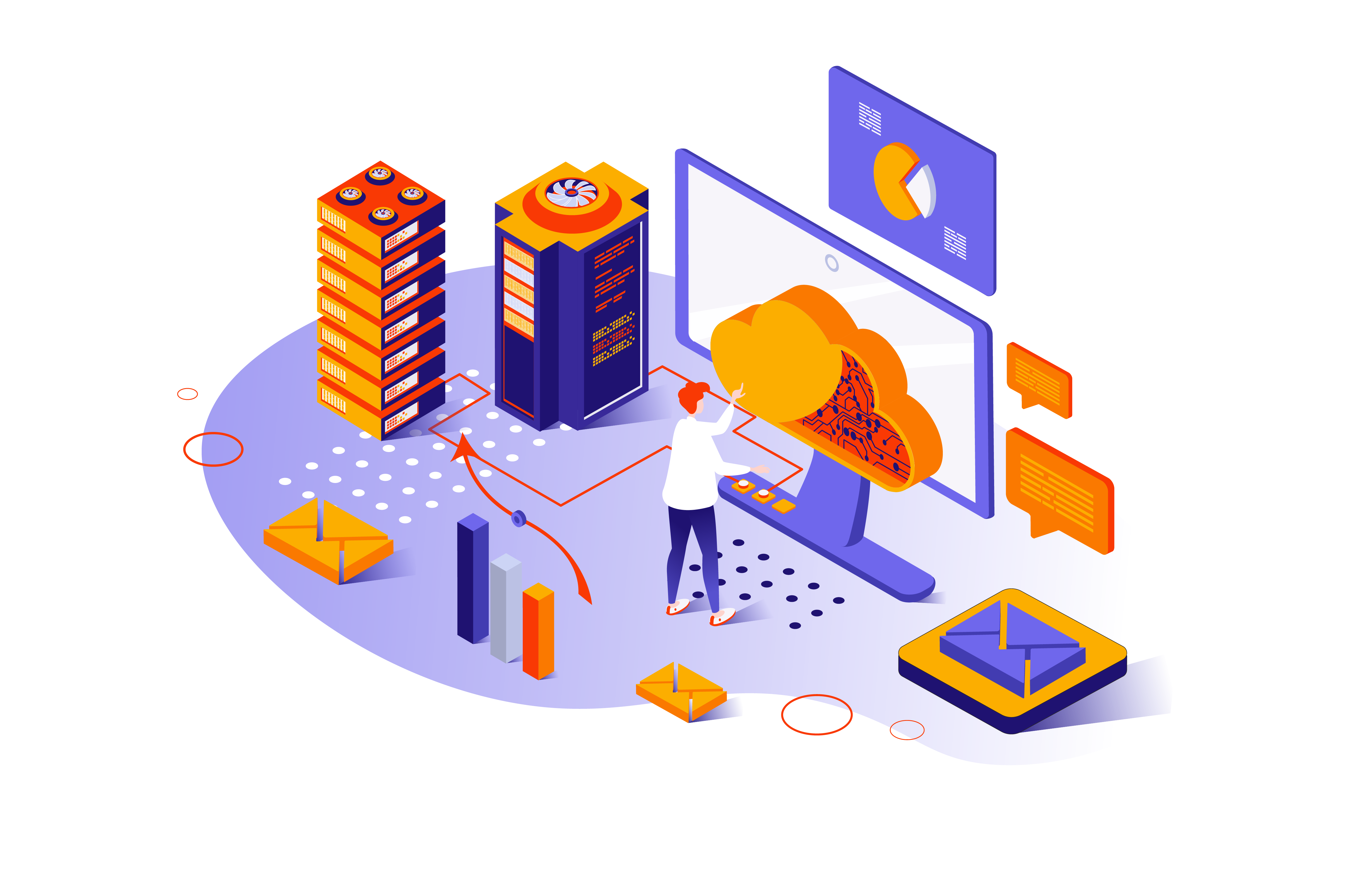 What is VPS (VDS) hosting?
VPS hosting stands for Virtual Private Servers and gives you access to more resources. VPS hosting generally limits the number of websites on a single server and provides reserved server space for your website's disk space and bandwidth.
VPS is suitable for:
VPS is suitable for sites, for the implementation of the functionality of which you need to choose a specific operating system and install additional programs, as well as monitor their constant updates. Secondly, it is needed by developers and owners of online projects that need constant access to server settings and logs. 
What to look for when choosing a VPS server?
Quality and relevance of server hardware and software.
Server virtualization software
Tariff scale, bonuses and discounts
Technical characteristics of tariff plans
Server Uptime and Warranty Policy
Free and paid additional services
VPS or VDS (virtual private server or virtual dedicated server) is a hosting service for websites and applications with wide functionality and opportunities for professional work of your project on the server. On a virtual server, the user can install his own software, including the control panel, gets a dedicated IP address, and is also less dependent on server neighbors (especially on VDS). The cost is higher compared to conventional hosting, the control panel is additionally paid if it is necessary for the user's work. VPS or VDS are rarely recommended for beginners
On a VDS or VPS, you choose the operating system, control panel, the number of required IP addresses, and you can also choose the server virtualization method. After ordering, you get access to the panel, DNS account, as well as root access to the server for its full management.
Benefits of a VPS Server
When you use shared hosting, you don't have the flexibility to set up a server. This is because there are many users on the server and it is impossible to set up such isolation that would allow each individual account to have its own list of software and its own server settings. Therefore, all users of virtual hosting within the same physical machine are forced to use the same operating system, the same set of programs and the same configuration of server settings. Of course, minor changes can be made within one account, for example, using the .htaccess file to change the web server settings, and using the php.ini file to make changes to the PHP settings. But this is not always enough for the implementation of larger and more serious projects that require the installation of additional programs or even need a specific operating system.
VPS servers, on the contrary, have a high degree of isolation, which allows you to manage each individual server within one physical machine as a separate dedicated server. That is, all owners of virtual servers on a physical machine are independent of each other and can determine what they need to install on the server without restrictions. This means that any software and operating system requirements of your web project can be fulfilled on a virtual server.
Another important advantage of a virtual server is the root access level - the highest, such as on a dedicated server. With it, you not only install programs, but also get the ability to run SSH commands that allow you to work with all server services. And this is extremely important for setting up a server configuration. It also gives you access to all server logs that may be required when implementing an online project. Any difficulties and errors are easier to solve when it is possible to check one or another server log.
However, there is a peculiarity here: virtual servers do not have graphical control panels, as in shared hosting. All management must be done using the console and SSH commands. And this means that you must have the knowledge and skills to work with the server. The graphical control panel is only available as an additional installed program. There are many options for control panels, for example, cPanel, Direct Admin, Webuzo, ISP Manager. Some control panels can be installed for free, and some only after paying for a license. Therefore, in principle, you can cope with the server without technical knowledge. Another option is to find a server admin who understands everything. It often happens that a hosting provider offers server administration services or one-time assistance for an appropriate surcharge.
We advise you to choose several providers and compare them with each other according to the specified criteria. In addition, companies often offer a trial period or a money-back guarantee. Use this opportunity to test the service yourself and make the final decision.
Confused about what to choose Hosting or VPS for your website?
Do you need to move your site to a new host?
Do you need a new high-quality website with excellent hosting?