Do not allow the loss of a single client!
amoCRM will help you retain and turn a lead into a customer!
Are you still writing bids, keeping records, conducting sales analytics on a piece of paper? What about a great system that allows you to control all incoming leads and not lose any of them? Are you interested?
Then amoCRM is one of the best options on the CRM market (Customer-relationship management) systems!
It is easily integrated into the site, convenient to use, clear and simple system!
By the way, we are the official and certified partner of amoCRM in Moldova!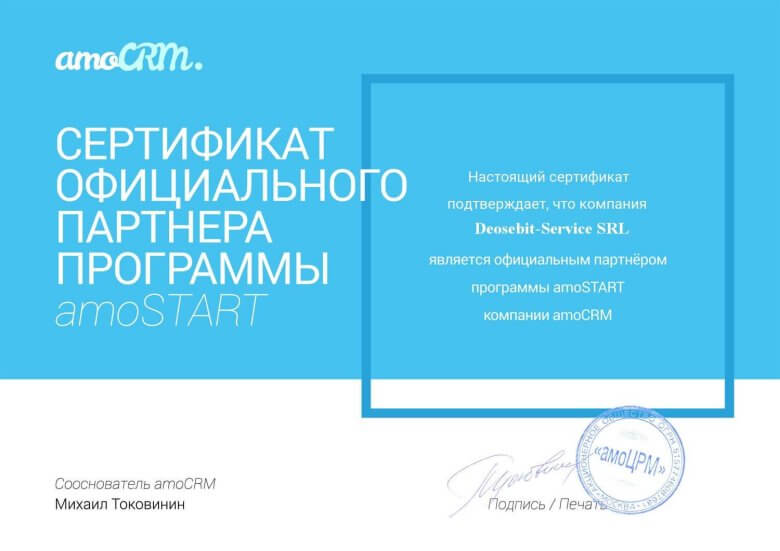 Still have questions? Let's discuss!