How to Submit Your Website to Search Engines in 2022
If search engines don't know your site exists, your chances of ranking are not just unlikely; they are equal to zero.
But do you still need to submit your site to search engines in 2022?
Here's what you'll learn from this guide:
Do you need to submit your site to search engines?
Most likely not, but it might help them discover your site faster.
Google and other search engines do not rely on manually adding sites. Their primary way of finding new websites and pages is through crawling. This is how computer programs constantly check well-known websites for new links to new content. Any useful content they find is added to their index.
NOTE. Matt Cutts talks more about crawling and his work in it video.
In short, search engines are likely to find your site on their own.
But the addition provides a number of advantages.
Better to be safe. It doesn't take long to launch a website, so why take the risk and leave it to chance?
You give them more information. Keep search engines up to date with changes to your content.
You are improving your website. By submitting your website to Google and Bing, you will have access to free tools to help improve your site.
Ways to Submit Your Website to Search Engines
Google and Bing stopped support for their URL adding tools in 2018. The only way to submit your website to these search engines is to submit your sitemap to them. Other search engines such as DuckDuckGo and Yahoo do not require you to submit your website.
You can usually find your sitemap at one of the following URLs.
yoursite.com/sitemap.xml
yoursite.com/sitemap_index.xml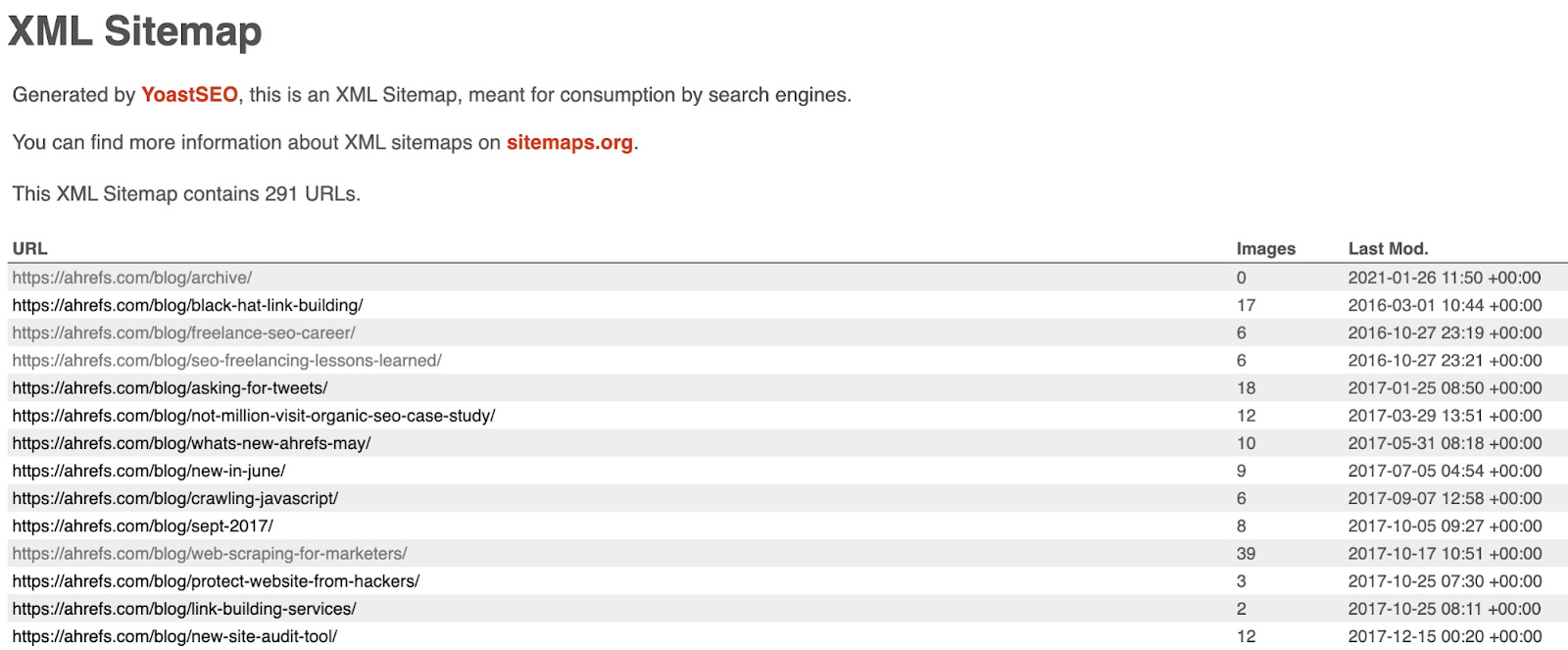 If you don't see your sitemap at these addresses, check your robots.txt file at yourwebsite.com/robots.txt. Most websites list the location of their sitemap here.

If you still can't find the sitemap, chances are you don't have one. So you will need to create it before moving on.
Dealt with this...
The following are the official ways to submit your site to search engines.
Adding a website to Google
Sign in Google Search Console, click Sitemaps in the menu on the left, paste the sitemap URL, and click Submit.
NOTE. To do this, you need to add and verify your website in Google Search Console. If you haven't already, please read the this guide.
If you have multiple sitemaps, repeat this process for each one.
WANT TO ADD A INDIVIDUAL PAGE TO GOOGLE?
Paste the full URL in url checking tool search console.
If the page is not indexed, you'll see the warning "The URL is missing from Google". Click "Request Indexing" to ask Google to crawl and index the page.

If the page is indexed, you will see the confirmation "URL is present in Google".

If the URL is on Google, you don't have to do anything. However, it is recommended that you request a reindex after updating and republishing content, as this will help Google crawl and reindex the page faster.
Adding a website to Bing
Sign in Bing Webmaster Tools, click Sitemaps in the menu on the left, paste the sitemap URL, and click Submit Sitemap.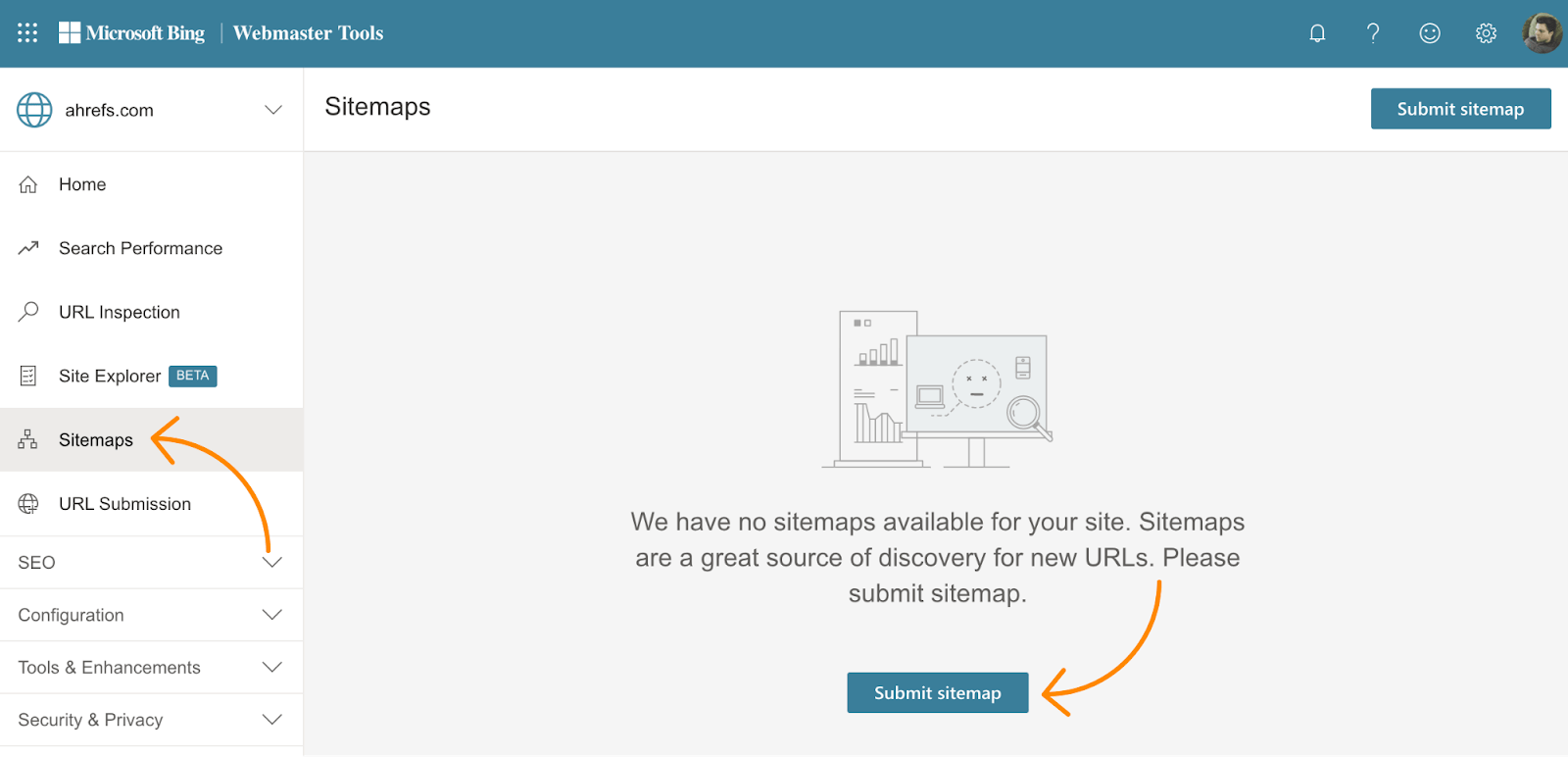 If you have multiple sitemaps, repeat this process for each one.
Adding a Website to Yahoo
Yahoo works with the Bing index. When you add your website to the Bing index, you automatically add it to Yahoo. So no further action is required here.
Adding a Website to DuckDuckGo
DuckDuckGo does not have a mechanism for adding websites. They discover and index websites through more than four hundred sources, including DuckDuckBot (their web crawler), Wikipedia, Bing and other partners.
All you can do here is add your website to Bing.
How to check if your website is indexed
Many similar guides recommend checking the indexing status by doing a Google search for the term site:yoursite.com. However, this is unreliable and will not show if the site or page is indexed. Using the tools provided by the search engines themselves is the only reliable way to check indexing status.
For Google: go to the "Coverage" report in Search Console, select the Error Free Pages tab, then click on one of the lists below the tab to see examples of indexed URLs.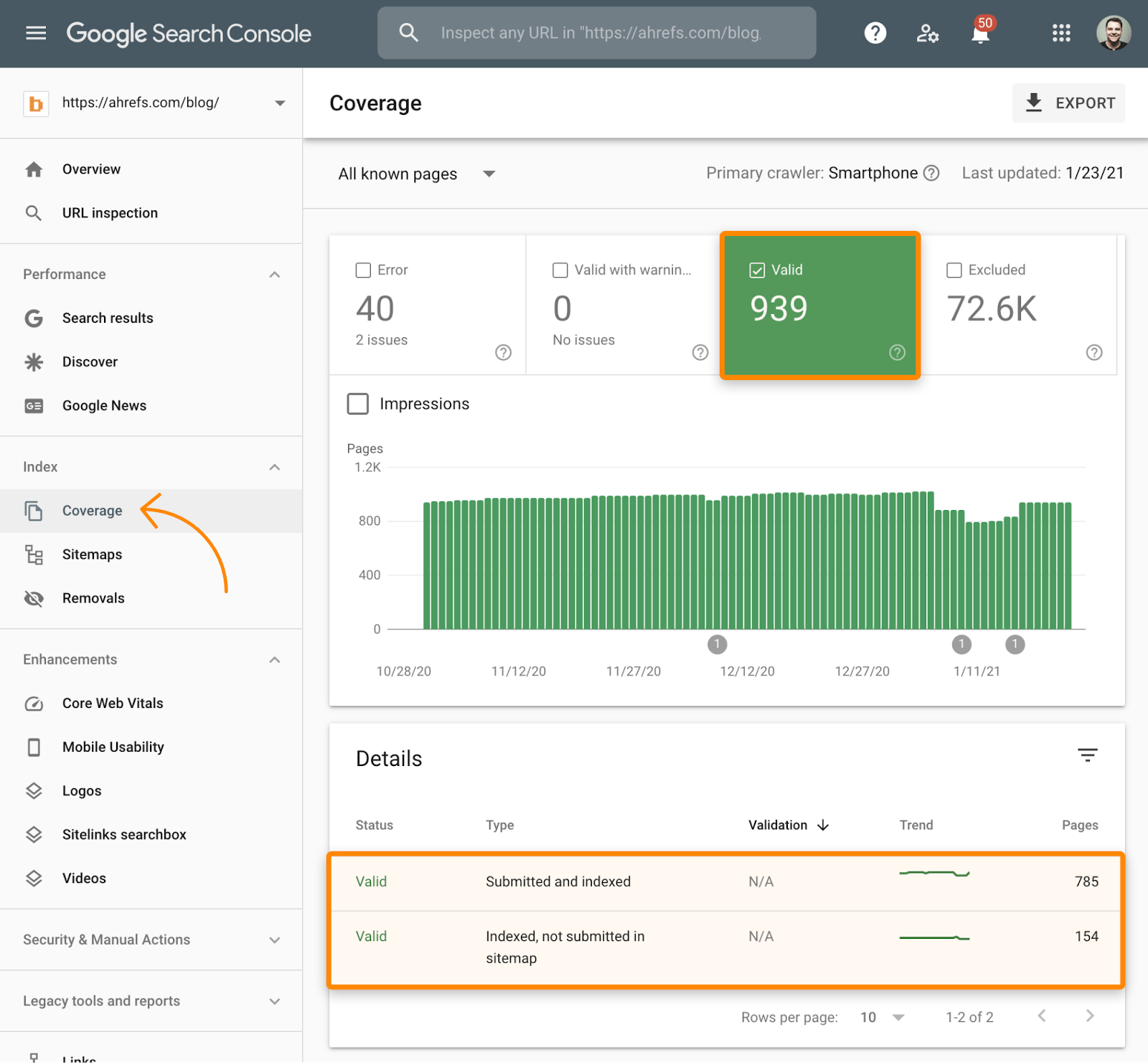 If you want to check the status of a specific url use url checking tool.
For bing: use their tool Site Explorer and filter indexed urls. You can then explore all of the indexed pages on your site. To test individual pages, use their URL Inspection tool.
How to fix indexing issues
If your website or web page is not indexed, the first step is to find out why. You won't be able to fix the problem until you figure out what went wrong.
To do this, paste the URL into Google's URL Inspection Tool and check for coverage errors.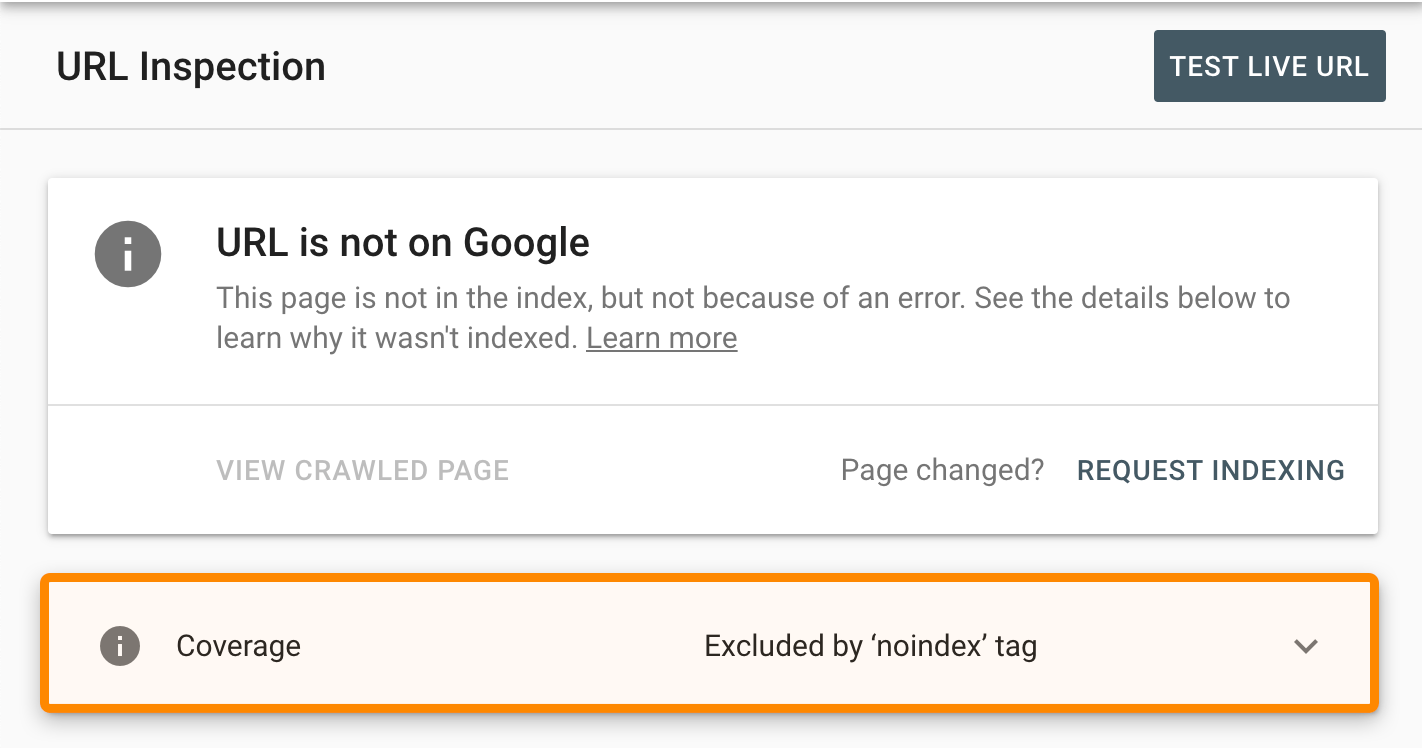 Here are a few common issues you may encounter with Search Console and what they mean:
Excluded by noindex tag. Google is blocked from indexing the page due to the robots noindex meta tag attribute. Remove it from the page if it needs to be indexed.
Blocked in the robots.txt file. Google can't crawl the page because it's blocked in robots.txt. Remove the lock if the page needs to be indexed.
Redirect page. Google won't index pages with redirects, so remove the redirect if the page shouldn't be redirected.
A copy without a user-selected canonical. Google believes that this page contains duplicate content and has instead chosen to index the version it considers to be canonical. This is not usually a problem, but if you think the page should be indexed, you should run additional diagnostics.
NOTE. You can find a complete list of bugs and issues that can be found in the coverage report. here.
Why it's not enough to just add your website
Most Google searches return hundreds of thousands of results. But according to this study, almost no one clicks on links beyond the first page.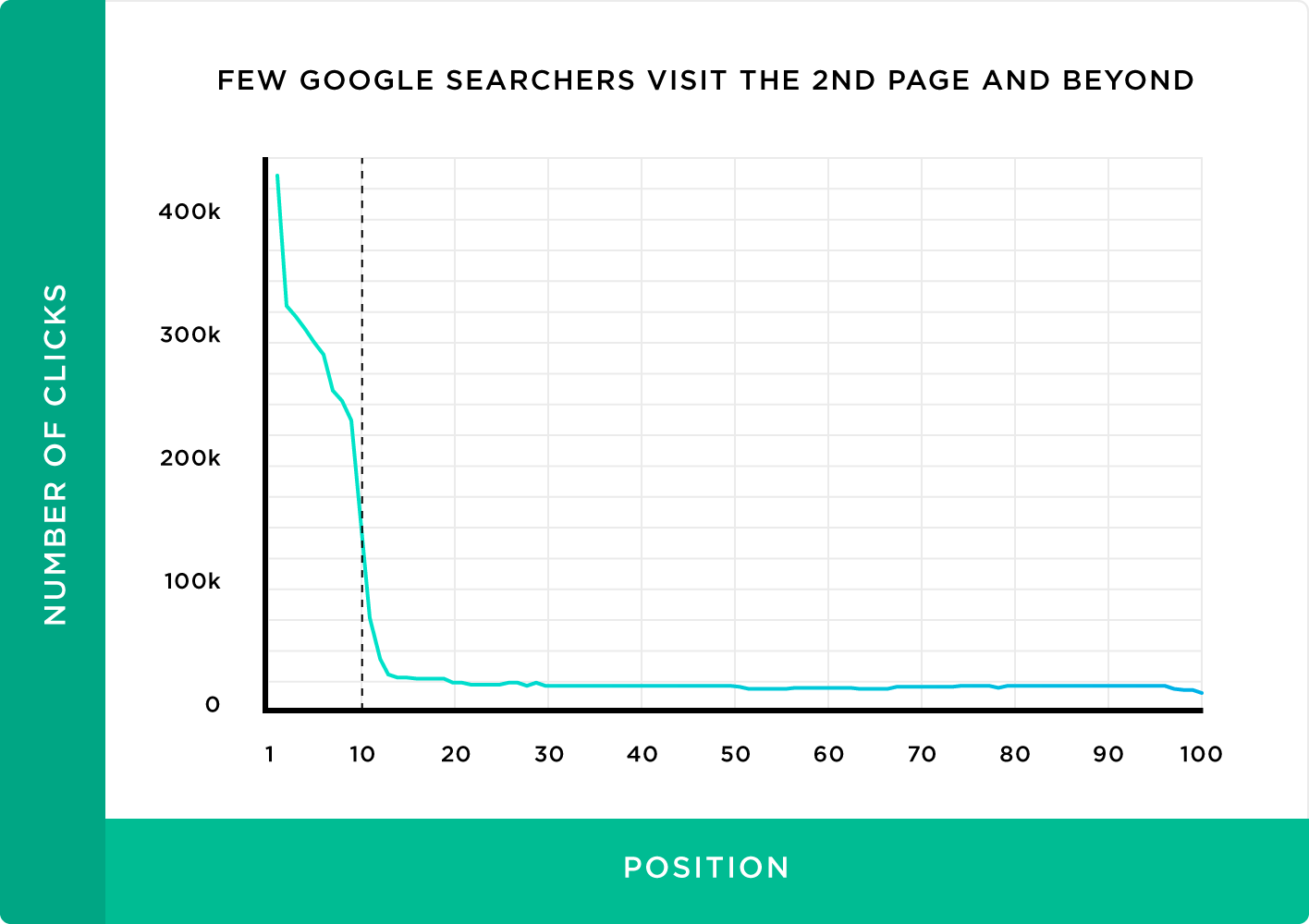 For this reason, indexing your site is not enough. If you want to get traffic from search engines, you need to rank on the first page for your target keywords.
However, even getting to the first page is not enough if you need a lot of traffic, because most people click on one of the first three results: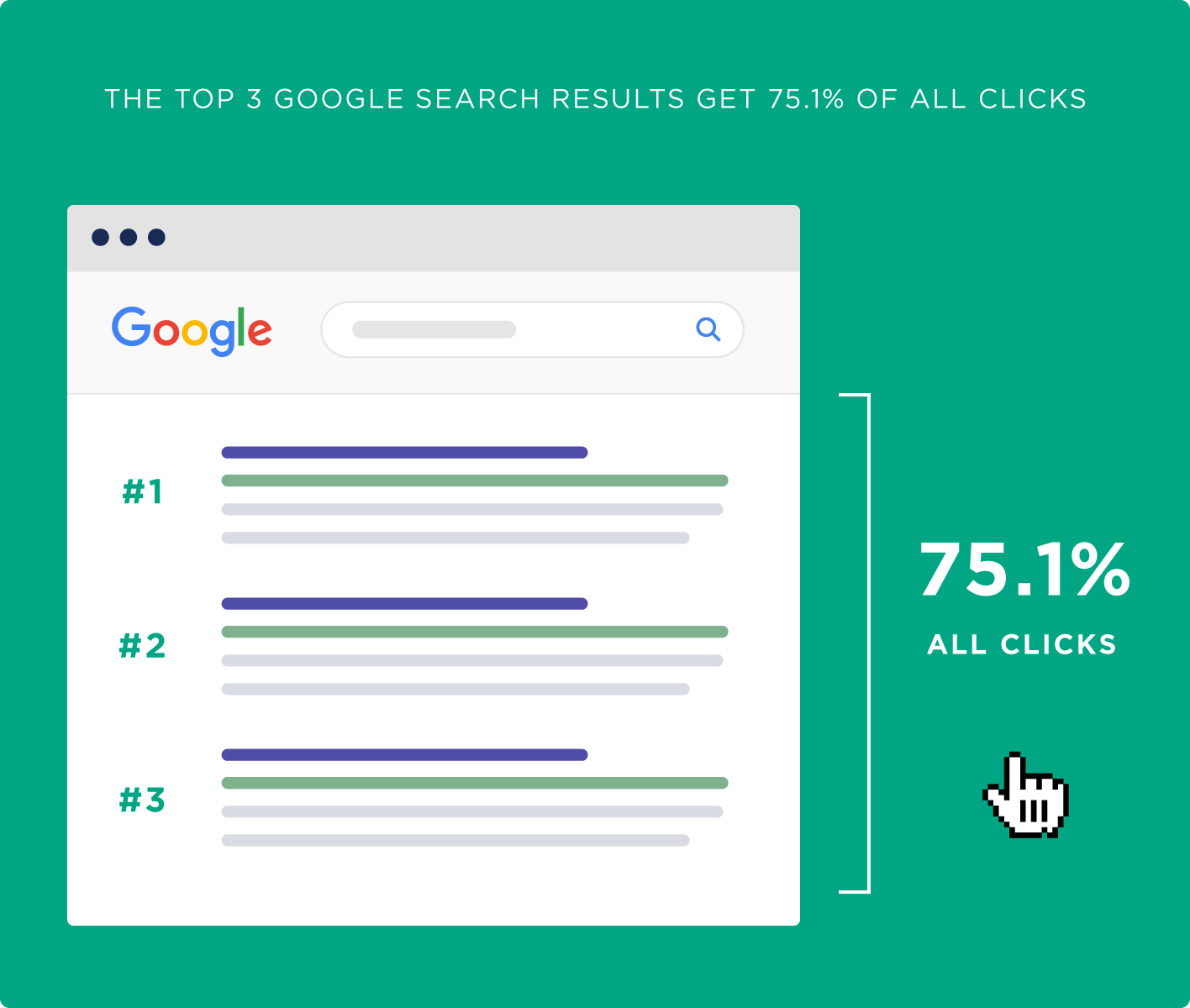 And people overwhelmingly click on the first result: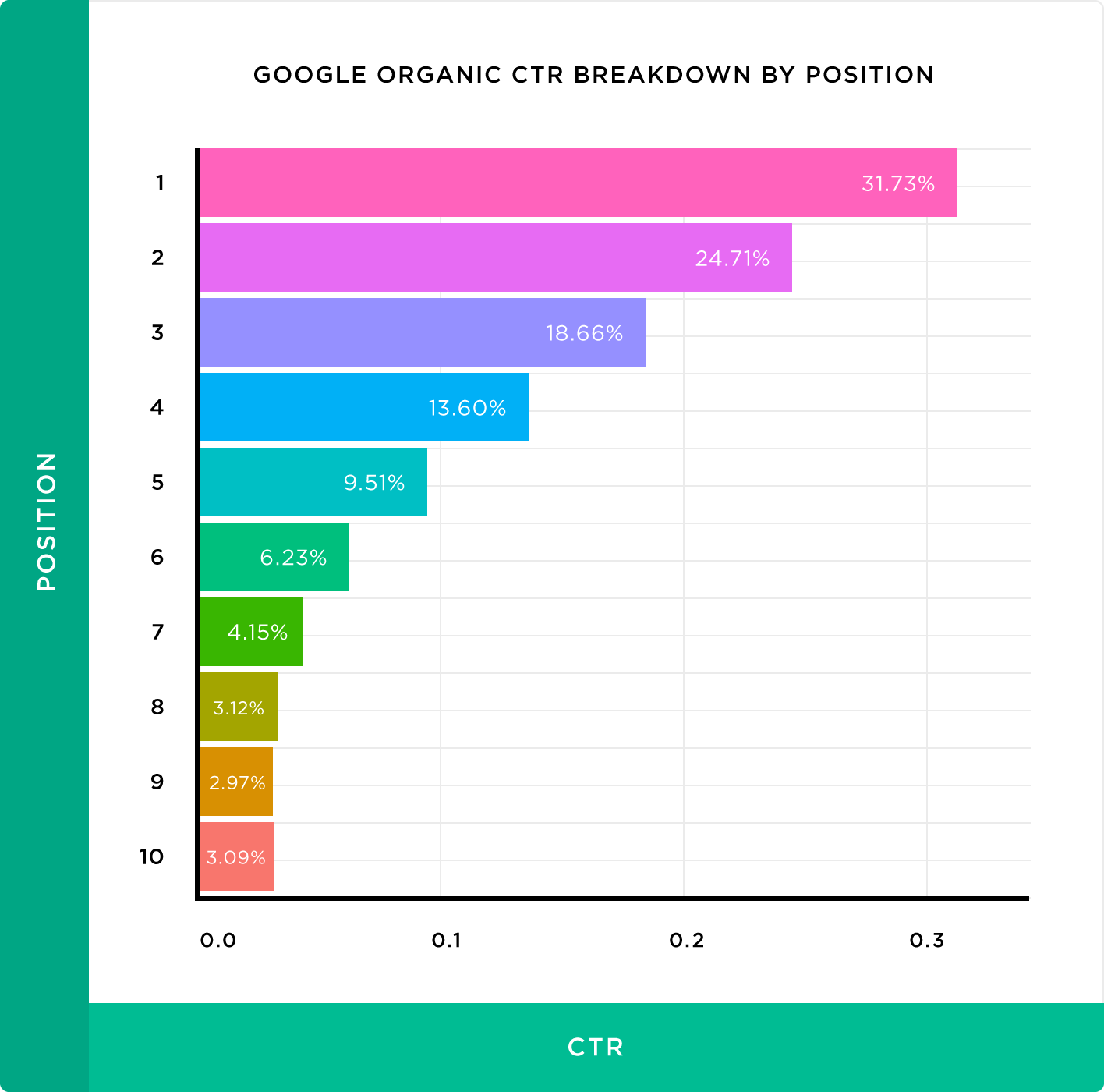 So, what you really need is to rank highly for your target keywords.
Conclusion
Google and Bing will probably find your website even if you don't submit it. The same goes for other search engines. But it's still worth adding your website manually, even if you just provide them with a little extra information.
It's also worth re-adding web pages that you update or change.
A source: Ahrefs.com