AIRBA Plugin Worpress Woocommerce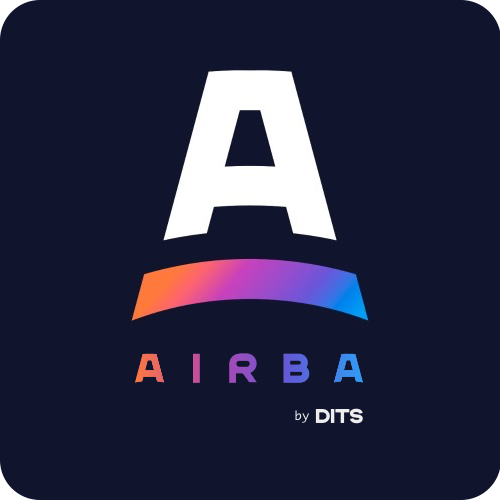 AIRBA is a plugin for WooCommerce that provides the ability to pay for purchases on credit / installments. When choosing this payment method, customers are redirected to the AIRBA PAY page, where they get access to various installment offers from partner banks.
Customers can select the most suitable option, complete the necessary formalities, and then the AIRBA plugin is notified of the installment clearance status for order processing. This provides a convenient and flexible payment option for shoppers, enhancing your online store experience.
Increase your sales and attract more customers with the AIRBA plugin!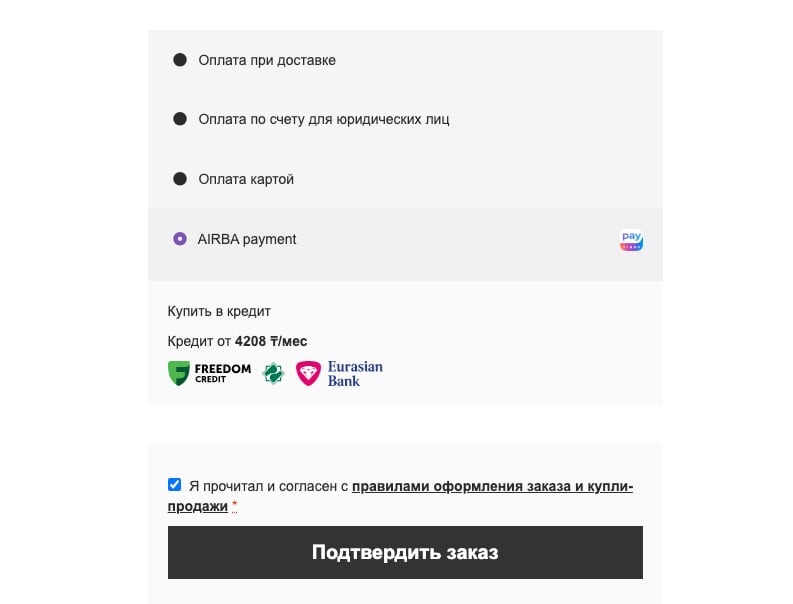 With AIRBA by DITS your store becomes even more attractive and competitive in the market. You will be able to offer your customers a comfortable installment payment option, allowing them to choose the most suitable offer from partner banks. This makes shopping more accessible and flexible for your audience.
You don't have to worry about the complexities of managing installment requests. The AIRBA plugin offers an intuitive interface that allows you to manage tickets directly from the administration panel of your store. This convenience, combined with secure payment technologies and reliable partner banks, provides a high level of security and trust for your customers.
Benefits of using the AIRBA plugin in an online store
Sales growth
Providing an installment payment option with AIRBA will allow you to attract new customers and increase your sales.
Flexibility and comfort for clients
Buyers will have the opportunity to choose the most convenient installment option from the offers of banks, which makes purchases more affordable.
Market Leadership
Implementing an installment payment option gives you a competitive edge and helps you stand out from other online stores.
Convenient application management
The intuitive interface of the AIRBA by DITS plugin makes it easy to manage installment requests right from the administration panel of your store.
Safety and reliability
Cooperation with AIRBA ensures the security of installment payments thanks to reliable partner banks and advanced security technologies.
The expansion of the customer base
The possibility of paying in installments attracts new customers who are looking for flexible financial solutions. This allows you to expand your customer base and increase customer loyalty.
What is the functionality of the AIRBA by DITS plugin for an online store?
Installment payment
The plugin allows you to add an installment payment option to the checkout page. Customers can choose this payment method and view installment offers from different partner banks.
Integration with partner banks
The AIRBA by DITS plugin is a bank aggregator, which means that it integrates with various partner banks. Customers can choose a suitable installment offer from one of the banks and apply for installment.
Application Status Notifications
The plugin receives notifications about the status of payment by installments from partner banks. You will receive information about whether the installment application is approved or rejected, which allows you to inform the client about the status of his payment in a timely manner.
Managing requests from the admin. panels
In the administrative panel of your online store, you can manage installment requests. You can create requests when placing an order, cancel requests manually when deleting an order or returning goods.
Configuring Partner Banks
In the administrative panel, you can set up a list of partner banks with which you cooperate. This allows you to select and control installment offers from specific banks.
Safety and reliability
The AIRBA by DITS plugin ensures the security of installment payments by cooperating with reliable banks and using advanced security technologies.
The AIRBA Kazakhstan plugin provides a wide range of functionality for convenient and secure payment by installments in your online store, helping you to attract more customers and increase sales.