Olsom trading company website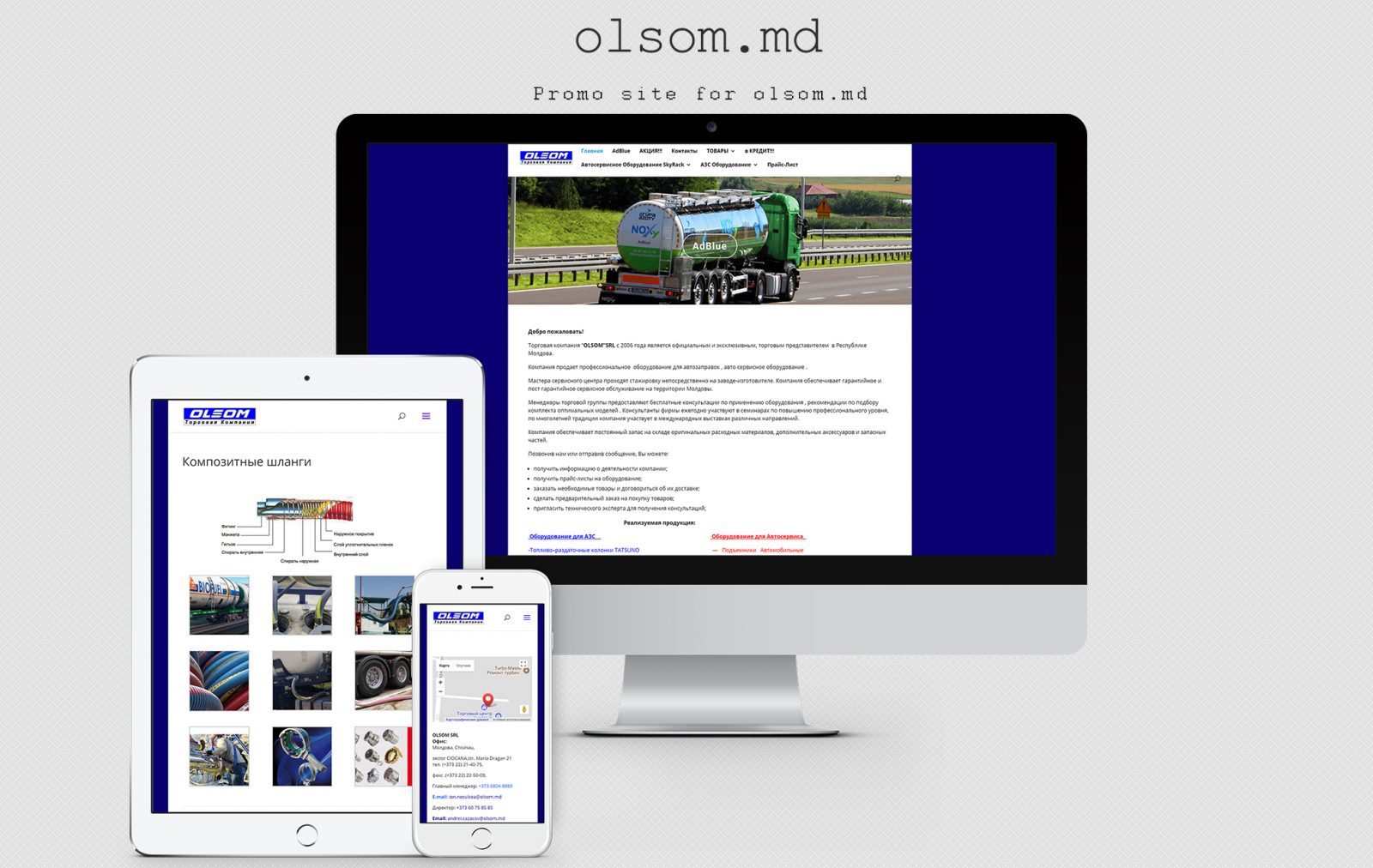 We have created a website for the trading company Olsom!
The company sells professional equipment for gas stations.
The customer needed:
create a website;
make optimization;
make analytics of the created site and make promotion.
Was done:
website created - olsom.md;
optimized, made analytics;
created a unique description of services;
engaged in promotion.