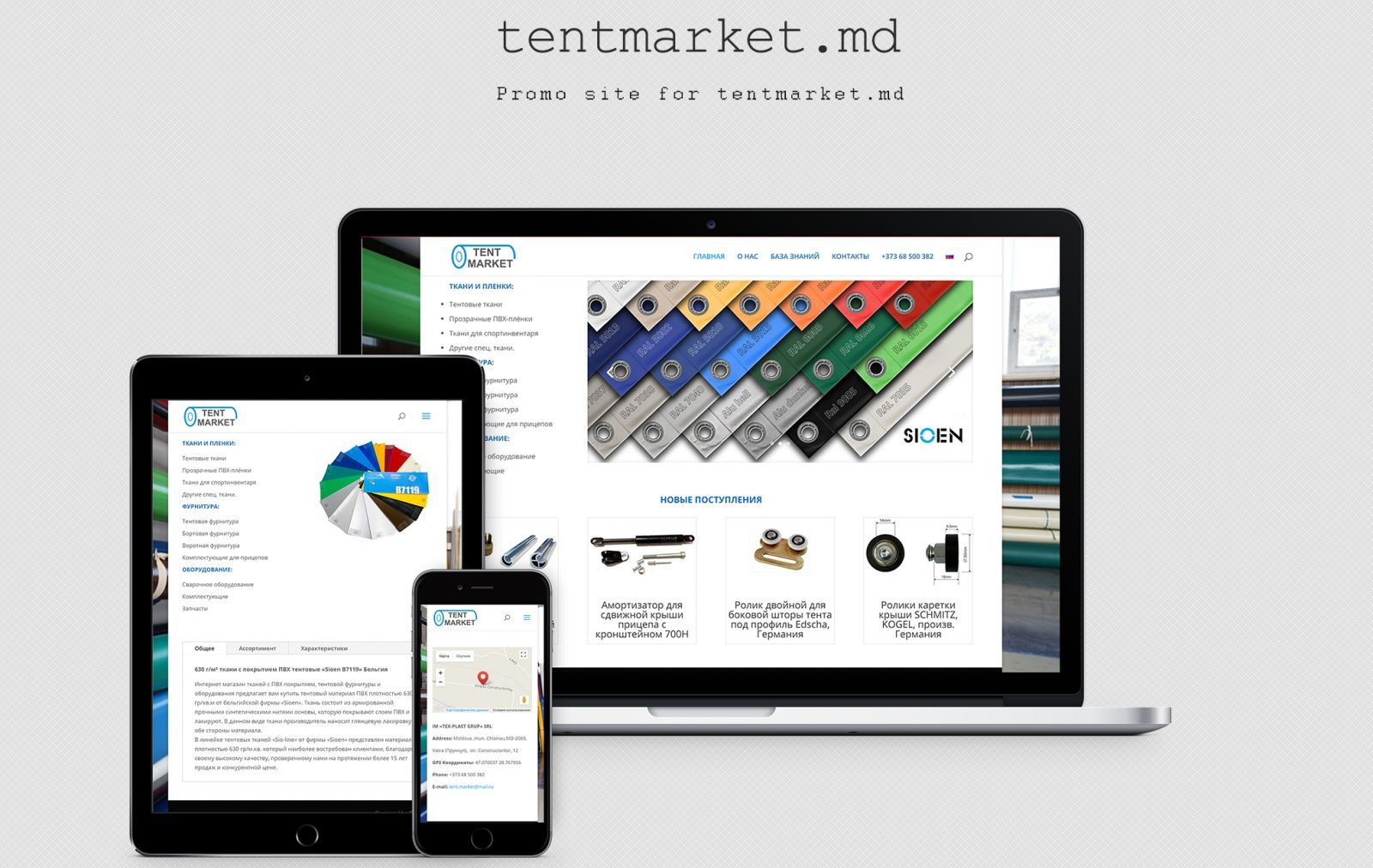 We created a website of Tex-Plast – Tent Market. The company sells fabrics, films, accessories for: canopies, advertising covers, awnings, pavilions and many other Moldova.
The customer wanted:
intuitive and simple interface;
register all product categories;
to make the description of the goods.
Have made:
a good place – tentmarket.md ;
filled with quality content.