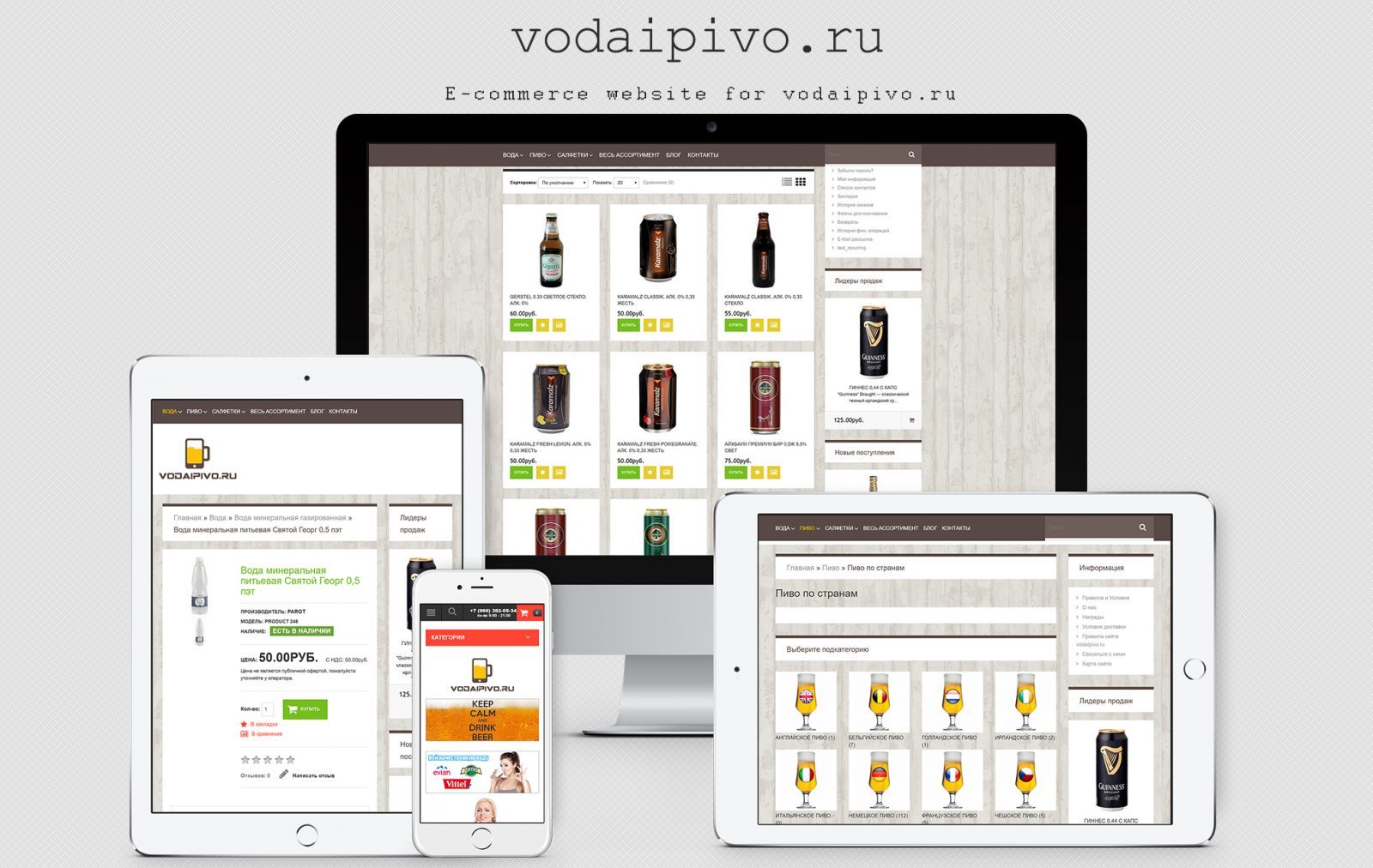 At the request of Water and Beer created an online store for retail and wholesale different kinds of beer and water.
It was necessary to the customer:
create a website online store;
do optimization;
make analytics created site;
start your SEO promotion.
It was done:
Create your own online store;
made by analysts;
optimized online store;
We created a unique description of the goods;
We are promoting;
online shop successfully works – vodaipivo.ru .