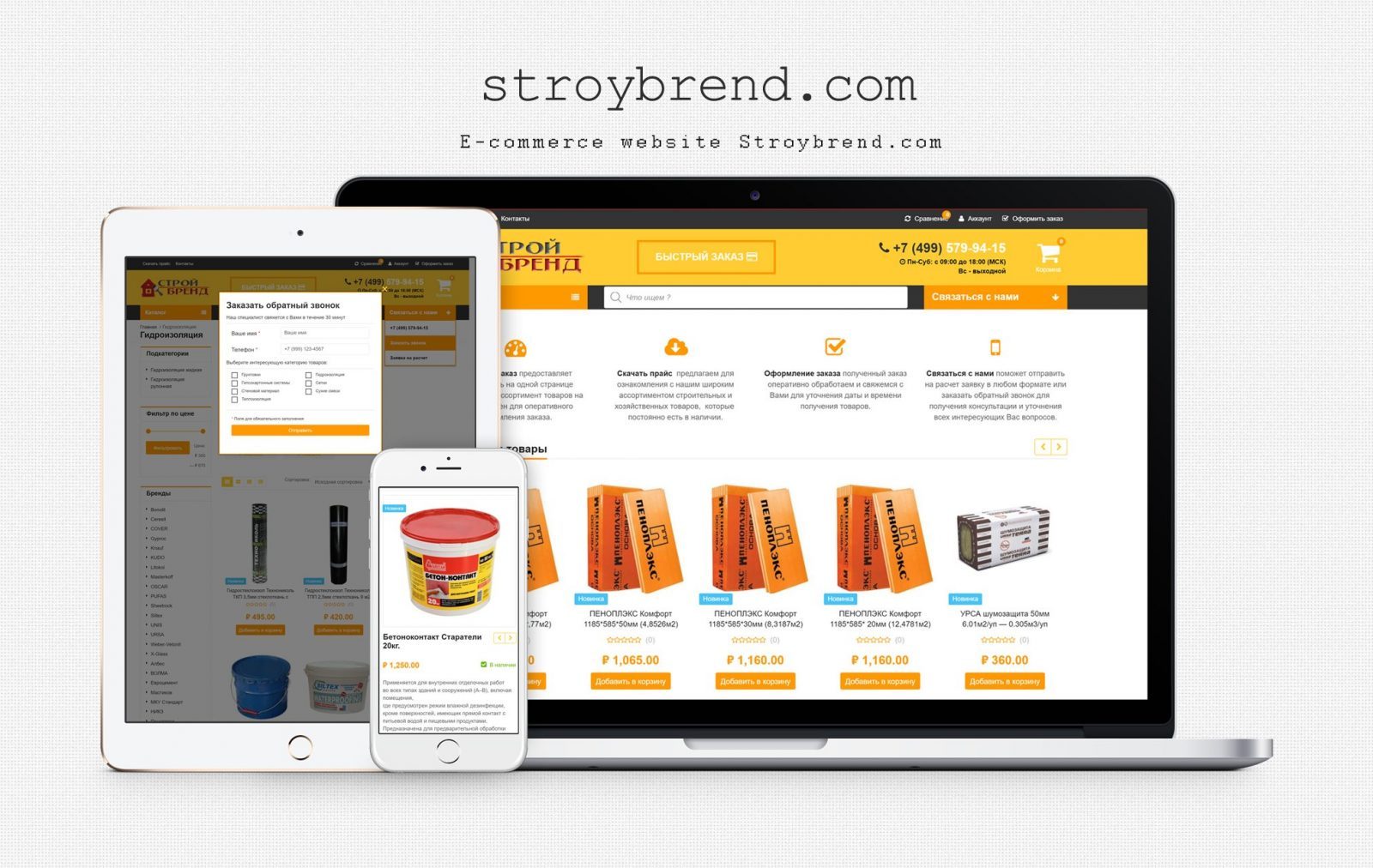 For companies build brands have created an online store for building materials.
The site presents a variety of goods for construction, which can be purchased with delivery.
It was necessary to the customer:
create a website online store;
filled with products and categories;
to improve safety of the site;
It was done:
Create your own online store –  stroybrend.com ;
filled products;
protection against hacking.