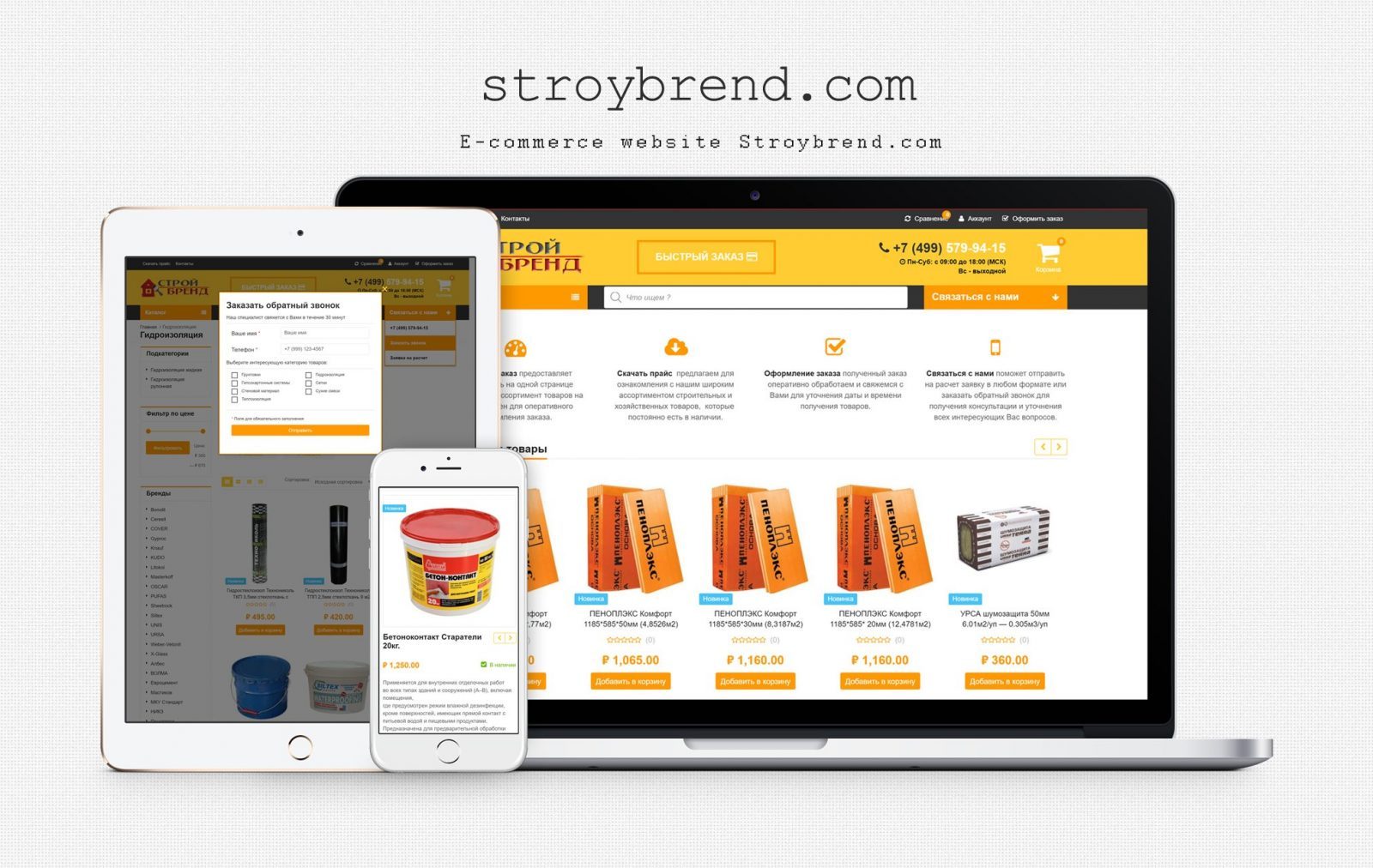 We have created an online store of building materials for Stroy Brand.
The site presents various types of goods for construction, which can be bought with delivery.
The customer needed:
create an online store website;
fill with products and categories;
increasing the security of the site;
Was done:
an online store has been created - stroybrend.com;
filled with goods;
protected from hacking.