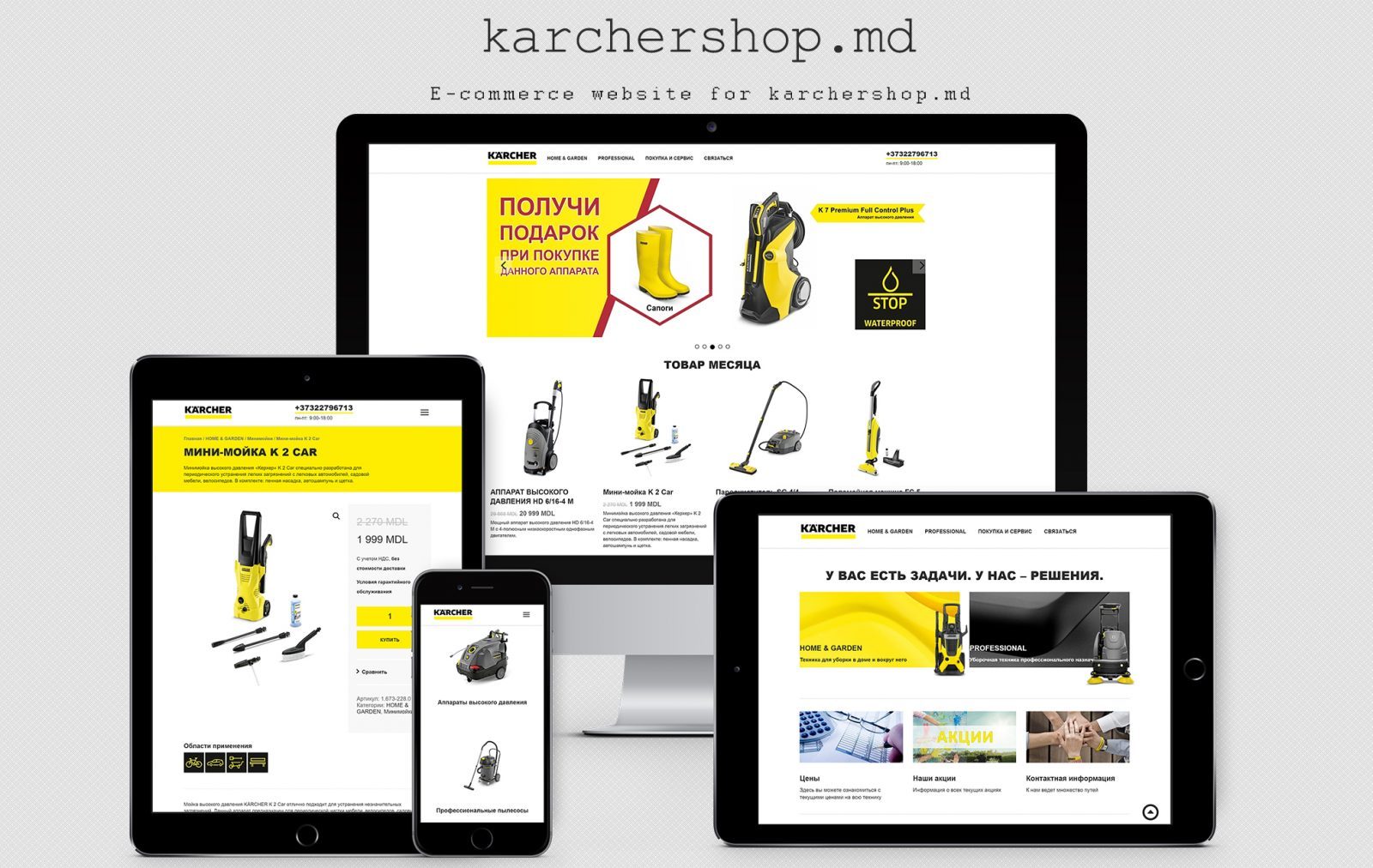 We created a new online store for home appliances Karcher Moldova!
It was necessary to the customer:
create a website online store;
do optimization;
make analytics set up the site and make the promotion.
It was done:
Create your own online store – karchershop.md ;
optimized, made by analysts;
We created a unique description of the goods;
engaged in the promotion.
When you create an online store, we make easy navigation and service, to be comfortable to make a purchase.