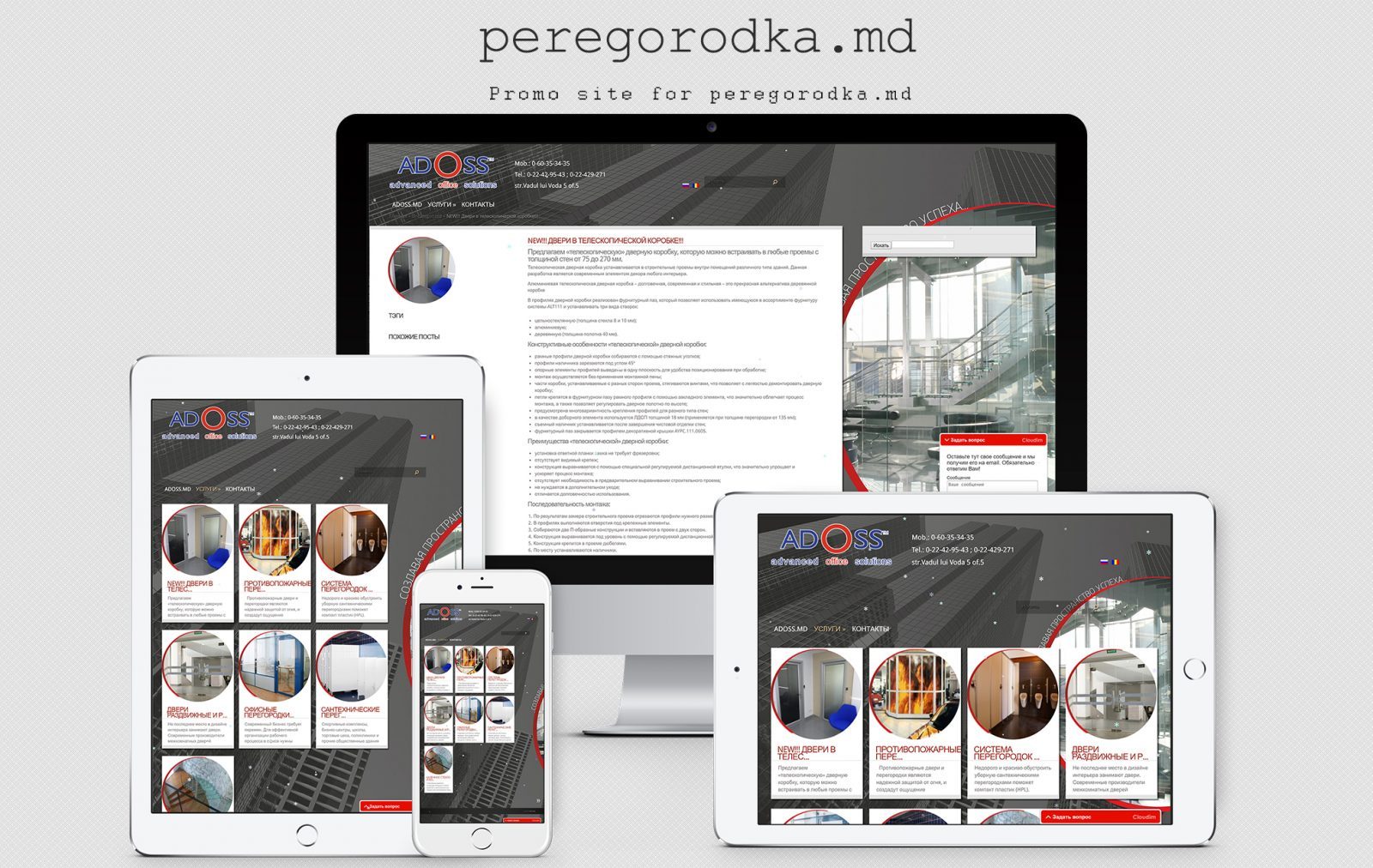 We created a site for a construction company ADOSS!
The main specialization of the company – the supply and sale of aluminum profiles, accessories and components for aluminum structures.
It was necessary to the customer:
create a website;
make analytics created site;
to make progress.
It was done:
created the site – peregorodka.md ;
optimized, made by analysts;
we created a unique description of the goods;
engaged in the promotion.