Products Compare Worpress Woocommerce
Introducing Products Compare — the ultimate comparison plugin for your online store! This feature-rich tool is designed to elevate your customers' shopping experience by enabling effortless product comparisons on your website.
With Products Compare, your users can open a convenient modal window to view and compare different products seamlessly. The plugin also allows automatic addition of new items to the comparison table, saving time and effort.
By incorporating Products Compare into your online store, you can enhance the overall user experience and boost sales efficiency, ultimately driving more conversions and increasing customer satisfaction.
Boost Sales and Attract More Customers with the Products Compare Plugin!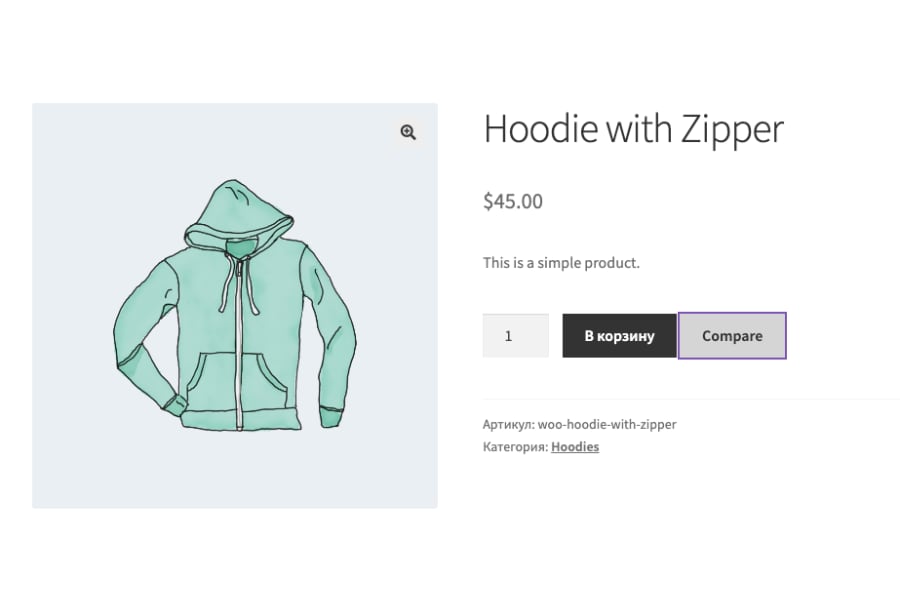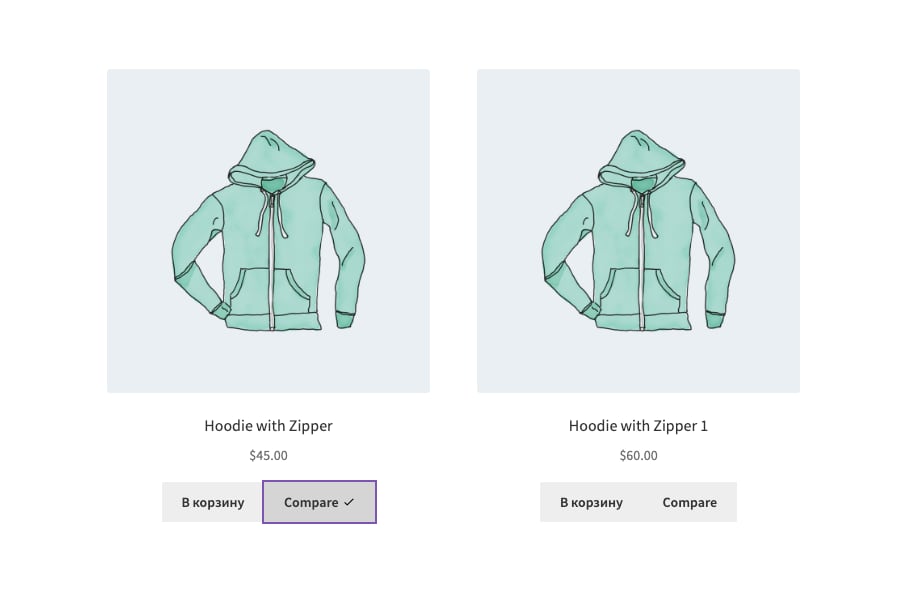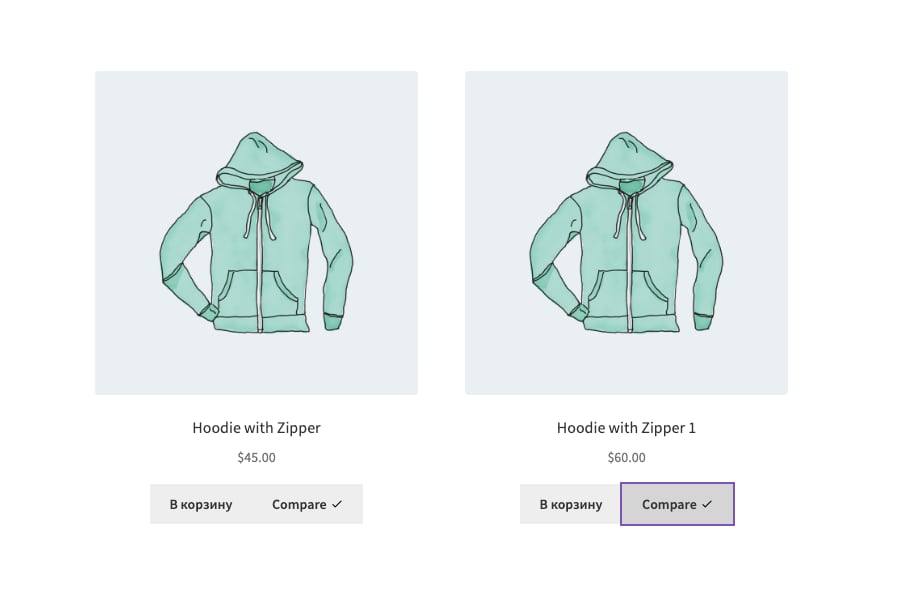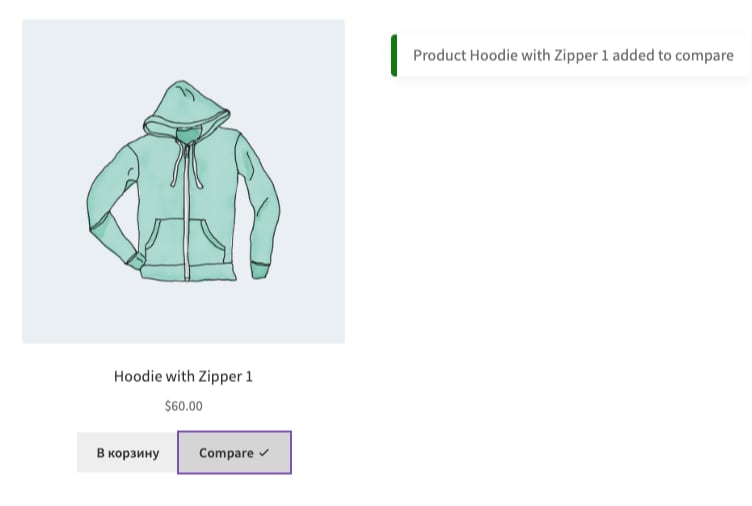 By choosing our Products Compare plugin for your online store, you gain incredible advantages that make your business more appealing and competitive in the market.
With our plugin, your customers can easily compare various products on your website, making decision-making effortless and increasing overall satisfaction with their purchases.
We offer the freedom to choose between link or button display styles and the ability to customize the displayed product fields. You also have the option to increase image sizes, enhancing the visual appeal of the comparison table.
Notably, the plugin allows you to restrict certain functions to specific product categories, giving you full control over the comparison process and optimizing your store's operations.
Provide convenience and functionality to your customers by selecting Products Compare, and witness your online store becoming even more attractive and successful!
Advantages of using the Products Compare plugin in an online store.
Complete Customization
 Our plugin offers full control for creating a unique and attractive comparison table with customizable display styles, product fields, and image sizes.
Intuitive Interface
Our plugin is designed for convenience and ease of use, allowing customers to compare products quickly, enhancing their satisfaction, and encouraging repeat visits.
Optimized Performance
Our plugin operates efficiently, ensuring smooth and fast interaction with comparison tables without impacting your website's performance.
Flexible Restriction Settings
 Our plugin allows you to limit functions to specific product categories, enabling precise product comparisons tailored to your target audience.
Increased Customer Trust
Our plugin ensures complete transparency and reliability during product comparisons, fostering trust in your store and encouraging repeat purchases.
Competitive Advantage
Our plugin sets your store apart, attracting customers and boosting sales with its intuitive interface and appealing display.
Functionality of Products Compare plugin for online stores.
Modal Window and Product Addition:
Open the comparison table in a modal window.
Freedom to open the modal window automatically when a new item is added.
Add a product to the comparison table from the product detail page and/or the Shop page.
Two display styles: link or button.
Customization and Configuration:
Select the product fields to add in the comparison table.
Freedom to double the «Price» and «Add To Cart» field at the end of the table.
Set the size of the product images in the comparison table.
Freedom to show the comparison table on a shop page.
Open the modal window only when at least two products have been added for comparison.
Category sorting of the products in the comparison table.
Freedom to limit plugin features only to specific product categories.
Add an image in the superior part of the comparison table.
Customizable style.
Dynamic Comparison and Product Details:
Product image in the compare widget.
Comparison fields get dynamic: attribute fields will be shown if specified for at least one of the compared products; otherwise, they will be hidden.
Compare products even on custom attributes created from within the product.
Product SKU in the compare table.
Sharing and Interaction:
Share the «Compare» page on the most famous social network sites (Facebook, Twitter, Google +, Pinterest, or via email).
Show in a slider all the products that have a tag and/or a category in common with the products in the comparison table.
Additional Widgets and Shortcodes:
Create a dynamically generated shortcode that shows a comparing table for specific products of the shop.
Widget to show the complete list of products added to the compare tab.
Widget and shortcode to show the counter of products added to the comparison table (New).
Table Display and Limitations:
Choose the number of fixed columns in the compare tab.
Limit the number of products that can be added to the comparison table.
The «Products Compare by DITS» plugin provides a convenient tool for comparing products in your online store. With its help, your customers will be able to easily compare the features of various items, assisting them in making more informed purchasing decisions.
Buy the Products Compare plugin now!